Environment & Sustainability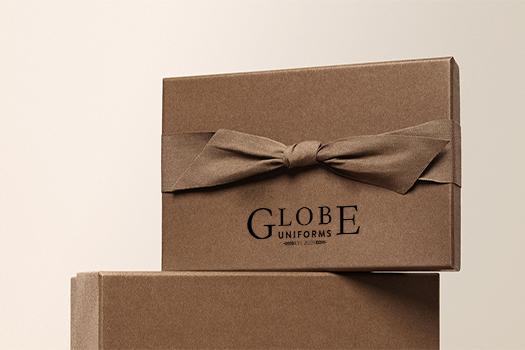 We believe that wearing uniforms decreases the amount for individuals to purchase additional workwear; therefore less money is spent in the fast fashion industry and reduces the number of garments ending up in landfills.
One of our primary objectives of corporate social responsibility is the environment. Businesses, both large and small, have a large carbon footprint. Any steps we can take to reduce these footprints are considered both good for the company and society as a whole.
We prioritize using sustainable materials such as renewable, bamboo, organic or other recycled materials for manufacturing our garments.
We also only source from vendors who are also certified by internationally accredited agencies . Our network stringently follows waste, energy and air quality conservation and work out of Green buildings .
Every step of our uniform creation including packaging, fabric and garment manufacture has been considered in order to achieve a first class sustainable approach and is constantly reviewed and refined with the latest initiatives and techniques to reduce wastage and environmental pollution.
From the year 2020, we started to use biodegradeable packaging from responsible factories that produce sustainable and environmental friendly alternatives and do our best to source sustainable trims for all our products.
We strongly promote 'recycling, reusing and repurposing' and encourage school parents and corporates to donate their gently used uniforms back to their school/corporate in order to allow someone else a chance to wear it and avoid it reaching the landfill.
Globe Uniforms is committed to consistently reducing plastic across its business and throughout the supply chain. By reducing unnecessary packaging on the finished product without compromising on the final quality.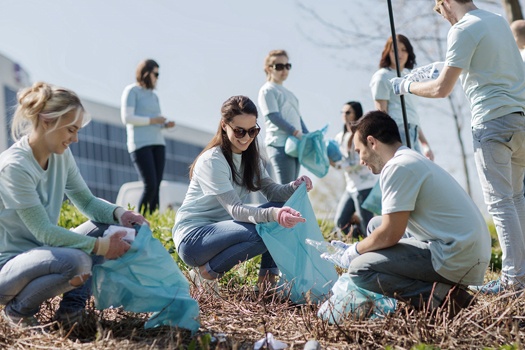 We use filtered water and reusable water bottles amongst other eco practices in our offices and factories.
We use LED lighting in all our offices, stores, factories and warehousing.
We print only when necessary, print double sided and use FSC certified paper or recycled paper
We use plants within the office to improve indoor quality air and try and create a natural environment.
We rely on natural light, considering we live in Dubai and have sunshine 365 days of the year.
When possible, we use teleconference facilities such as Zoom, Teams… rather than travel to meetings locally and internationally as this helps to lessen the impact of our carbon footprint.
We have a company bus that transports our staff to and from the office, promoting green commuting.
We provide training to all our employees on best recycling practices, encouraging them to recycle at work and home, We also have implemented incentive programs to reward employees for sustainable practices.
We conduct monthly waste audits to identify areas where waste is being generated, implementing waste reduction targets, and tracking progress over time.
We use technology which can be used to optimize processes and reduce waste throughout the production process. This can include using sensors and monitoring systems to optimize energy consumption, implementing real-time data analysis to identify areas where waste can be reduced, and use automation to improve efficiency.
We work with all our suppliers to reduce packaging waste, do our best to use bulk shipping to reduce the amount of packaging materials used, and implement closed-loop supply chain processes.
We have a strong recycling program that separates materials such as paper, plastic, batteries and fabrics.